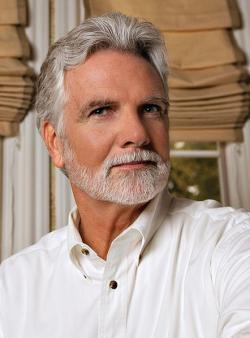 From Wikipedia:
John Paul Jackson (30 July 1950 - 18 February 2015) was an American author, teacher, conference speaker and founder of Streams Ministries International. Jackson often focused on supernatural topics like dreams, visions, and dream interpretation as found in the Bible.[1] He developed a number of prophetic training courses. He was the host of Dreams & Mysteries with John Paul Jackson found on Daystar. He was also a recurring guest on many shows that include The 700 Club, Sid Roth's It's Supernatural, Benny Hinn's This Is Your Day program, and Joni Lamb's Table Talk among others. At one time he was a member of the controversial Kansas City Prophets, whose practice and doctrine came under fire in the 1980s and '90s.[2] He was the founder of Streams Ministries International, a Christian group that deals especially with the practice known as prophecy. Jackson's career spanned more than 20 years. He served as the senior pastor of two churches, and he also served on the pastoral staff at the Vineyard Movement's Christian Fellowship in Anaheim, California (with John Wimber) and at the former Metro Christian Fellowship in Kansas City, Missouri (with Mike Bickle).
In 1997, Jackson launched The Streams Institute for Spiritual Development, a training program for mentoring those who claim to have revelatory gifts.[3] By 2003, more than 12,000 students had enrolled in his courses, which have been held in Canada, Scotland, Poland, England, Switzerland, and Ukraine. In the summer of 2001, Jackson moved his headquarters to the Lake Sunapee region of New Hampshire. In 2008, Jackson relocated the ministry headquarters to the Dallas–Fort Worth metropolitan area.
---
(*Do you have a better description, or did you find an error?
Please let me know.
Thanks*)