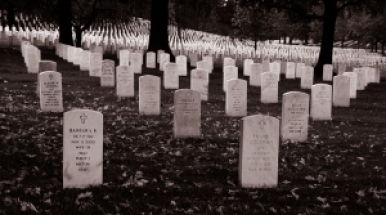 This prophecy entry is not a single prophecy with multiple sources, but rather multiple prophecies about a wide ranging series of events spread out over a presently unknown period of time. So far what is known is that there will be multiple attacks in multiple locations causing widespread death and destruction. Originally this prophecy grouping was lumped in under the Destruction of America prophecy. But with events shaping up the way they are I believed this deserves an entry all its own. As this entry is still growing and maturing, if you should happen to find any other prophecies about this, please send me the link so I can add it here.
There is one prophecy related to this that I know of as I heard it years ago that speaks of some future day when the malls and stores of America are filled to the brim with shoppers (Black Friday?), or perhaps a time when people are gathered together in large groups in public (New Years? 4th of July?), and because of this golden opportunity, an unknown group of terrorists will execute a broad, wide ranging, multi-location and very well coordinated terrorist attack with the expressed goal of achieving maximum body count. We're talking in the tens of thousands as a conservative estimate.
Think of it as 9/11's big brother as the estimated body count is supposed to exceed that event by up to 10 times or more. I can't remember anymore details than that, so if you've heard this particular prophecy, let me know so I can add it here. As for the other events, they all are being done with the intention of slaughtering people in large numbers like sheep. When these will happen is unknown, only that they will, and the impact will be immense. So why is this gonna happen? Well, I believe it will be done as judgment against an unrepentant nation.
So it will be punishment for America's sins. Not the complete punishment, but rather one of many. Secondly, the purpose of God allowing these events to occur is to try and bring the nation to repentance. By lifting His hand of protection, God is allowing the enemy (Satan) in to sneak in and kill, steal and destroy. So God isn't doing this to America, but He will allow Satan to come in and cause great harm. But in the end the intention of this judgment, like all others, is to turn people's hearts away from sin and towards salvation. So while there is a bad side to this (death and judgment), there is also a good side (redemption and reconciliation). The only question now is, will the nation listen?
---
(*Do you have a better description, or did you find an error?
Please let me know.
Thanks*)