Viewing Prophecy
| | | |
| --- | --- | --- |
| | The Judgment of the Major Sports | Print |
Posted On January 2nd, 2015
AKA: NFL Postpones All Games Till Answer Found, Judgment of the NFL
Status:
&nbspPending: 6
&nbspIn Progress: 3
&nbspPartial Fulfillment: 1
Summary: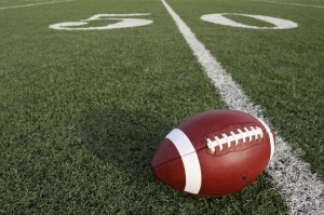 This prophecy points to a future time when some event (nothing is known yet as to what that might be) causes all of the major league sports season to be canceled indefinitely. Also, we now know what it is that's delayed the season and postponed it indefinitely. IE, the Corona Virus Plandemic as spoken of in the Lesser and Greater Virus prophecy. Involved in this now expanded prophecy is the NBA, NFL, NHL and all other major sports, and even possibly college sports. Not sure on the latter currently, but we'll know soon enough.
---
(*Do you have a better description, or did you find an error?
Please let me know.
Thanks*)
Supporting Verses: None
Teachings and Explanations:

None
Source Keys:

Prophecy Type: Unknown:

Prophecy:

Vision:
Dream:

Prophecy Status:
&nbspUnknown (U)
&nbspPending (P)
&nbspIn Progress (IP)
&nbspPartial Fulfillment (PF)
&nbspFulfilled (F)
&nbspFailed (D)
Proofs and Sources: (10)

**Proofs and Fulfillments can now be found under the individual source entries above.**
Keywords: Disaster, NFL, Games, Postponed, Judgment, NHL, MLB, NBA, Major Sports
Last Updated:
Tuesday, December 5th, 2023 at 2:39pm