Viewing Prophecy
| | | |
| --- | --- | --- |
| | Droughts, Home Gardens And Hyper Food Scarcity | Print |
Posted On March 4th, 2015
AKA:
Status:
&nbspPending: 3
&nbspPartial Fulfillment: 2
&nbspFulfilled: 5
Summary: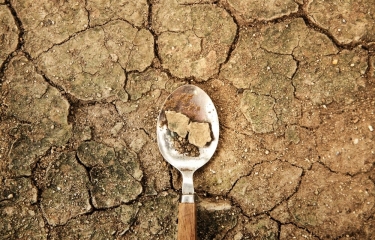 These prophecies speak of a time when great famine, drought, and food scarcity, even within the USA, will take hold. (this is a separate event from the great famine of Revelations spoken of in the bible) In fact, food scarcity becomes so bad that people will start to grow there own food enmasse, even in the middle of cities. In some places residents and city officials will literally rip up the streets in an effort to grow food. This famine will also set in motion the events of the judgment of the food industry and several others, as this famine will rock the world, and show the need to go back to decentralized food production, the use of classic seeds, and home gardens, and the necessity of self subsistence once again.
---
(*Do you have a better description, or did you find an error?
Please let me know.
Thanks*)
Supporting Verses:
Luke 21:11 Revelation 6:5-8
Teachings and Explanations:

None
Source Keys:

Prophecy Type: Unknown:

Prophecy:

Vision:
Dream:

Prophecy Status:
&nbspUnknown (U)
&nbspPending (P)
&nbspIn Progress (IP)
&nbspPartial Fulfillment (PF)
&nbspFulfilled (F)
&nbspFailed (D)
Proofs and Sources: (10)

**Proofs and Fulfillments can now be found under the individual source entries above.**
Keywords: Disaster, Drought, Home Gardens, Food Scarcity, Hunger, Famine, Desperation, Empty Shelves, Seeds
Last Updated:
Sunday, November 19th, 2023 at 11:36am