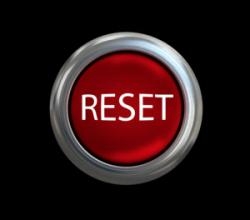 This prophecy speaks of a time prior to the Tribulation where the world economy, teetering on the brink of collapse, goes through a "reset" of sorts, that "reboots" everything, giving the world between 7 and 11 years of false prosperity (it'll seem like the best of times, but it'll actually be just a temporary reprieve before the final collapse that occurs post rapture) that will begin with a financial reset, followed by great prosperity that will last for a season.
EDIT (2021-01-26): I've decided to separate this event from the one spoken of in the bible, as the two events are clearly showing themselves to be different from each other, although similar in some ways. The first, which is this one, is a global economic reset, not a total collapse. The second one will be a total collapse where every world economy and every single world currency will collapse completely, and "go to zero" as the saying goes. Presently we're only seeing the first part unfolding. So all the actual collapse info is being moved to its own entry, and the original proofs and other items are staying here. The teachings, though, will move to the other entry as they're more applicable there.
---
(*Do you have a better description, or did you find an error?
Please let me know.
Thanks*)