Viewing Prophecy
| | | |
| --- | --- | --- |
| | Bitter Cold and Snow Shall Abound | Print |
Posted On October 6th, 2021
AKA:
Status:
&nbspPending: 2
&nbspFulfilled: 4
Summary: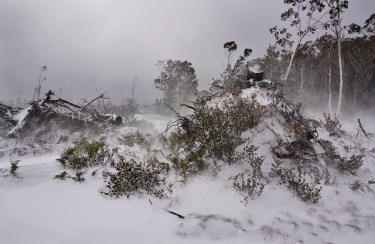 This prophecy speaks of a period of time when winters will become very cold, very bitter, very harsh. Days and weeks of incredible cold around the world, as well as in strange and unusual places, or places that don't normally get cold will get large amounts of it. Unusually large amounts of ice and snow will appear that will blanket some areas in heavy volumes of white. Areas that don't normally get snow, will get snow. The weather in the earth, in general, will turn colder, not warmer. These will be used as a judgment, and to reign in certain types of unrest and evil within the nations, while judging others. Some of this snow shall even be used to cleanse the nations (not sure if this refers to spiritual, or physical) and purify them.
---
(*Do you have a better description, or did you find an error?
Please let me know.
Thanks*)
Supporting Verses: None
Teachings and Explanations:

None
Source Keys:

Prophecy Type: Unknown:

Prophecy:

Vision:
Dream:

Prophecy Status:
&nbspUnknown (U)
&nbspPending (P)
&nbspIn Progress (IP)
&nbspPartial Fulfillment (PF)
&nbspFulfilled (F)
&nbspFailed (D)
Proofs and Sources: (6)

**Proofs and Fulfillments can now be found under the individual source entries above.**
Keywords: Winter, Cold, Blizzard, Snow, Ice, Sleet, Rain, Judgment, Cooling
Last Updated:
Monday, September 18th, 2023 at 7:29am