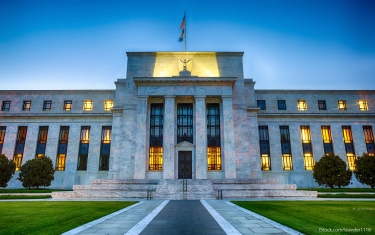 Okay, I'm posting this here as a placeholder as I don't have any solid prophetic sources just yet, although I do have a couple maybe's as I hear them talking about it a lot, but I can't find any specific prophetic writings or other dreams/visions of this happening. However, given the high level of chatter on this, I'm creating this prophecy entry to track things just in case I do come up with something. I've done that with a couple others before that ended up finally getting some sources I could attach to them. Anyhow, so what is this prophecy about? Well, this prophecy is multi-parted. The first being with Trump. After the 2020 elections are over, he's going to allow the Federal Reserve to crash the global economy (he's keeping them at bay for the moment, and protecting the economy), at which point they will be blamed, investigated, audited, and then taken over and shut down.
After the Fed is done away with, America will default on all of its debts to the Fed (legally, mind you, as you can legally default in a fraudulent loan, and the Fed is packed full of fraud, thus all loans they have made are invalid, illegal, void as they were created fraudulently) and become debt free. This will immediately spawn the biggest economic boom, thanks to the massive lifting of debt from the US Government and countless citizens (not sure how that part works, but it may be somehow connected with student loan debt most likely) that the world has ever seen. With this debt gone, the global economy will flourish like never before. There's no timeline after that on how long that'll last before the Global Economic Collapse of Revelation 6 will wipe it all away. But, if what I understand from others, and the various bits of chatter I've heard, holds true, then this is possibly related to both the Mega Banks Collapse prophecy, and the Worldwide Pre-Tribulation "End of Age" Harvest that is to precede the Tribulation.
If you happen to know of anyone that has prophesied this, please let me know. Thanks.
---
(*Do you have a better description, or did you find an error?
Please let me know.
Thanks*)