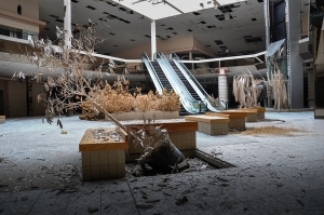 This prophecy speaks of a time when malls will lay more than half empty, and stores and strip malls will remain closed with no one leasing the buildings. This will lead to the owners being unable to pay their debts on the properties that will create debt problems with the lending institutions.
ADMIN NOTE (2022-03-12): This appears to be a subset of the Global Economic Reset and Decay of Infrastructure prophecies.
---
(*Do you have a better description, or did you find an error?
Please let me know.
Thanks*)