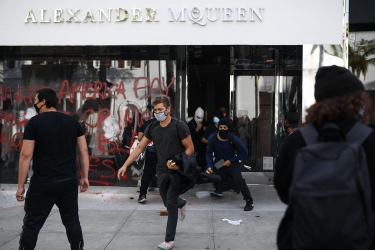 There is coming a time when well organized flash mobs will loot rich people's homes, high end department stores, and any other place that the rich congregate, live in, vacation at, etc. It'll be like Robin Hood, but not for good, but rather evil.
EDIT (2022-01-12): Just adding a footnote here that, while this is indeed coming to pass right now, I think things are going to get a LOT worse, and I mean a LOT, before this finally settles down. So I'm leaving this one open for now, even if things are kinda slow right now.
---
(*Do you have a better description, or did you find an error?
Please let me know.
Thanks*)