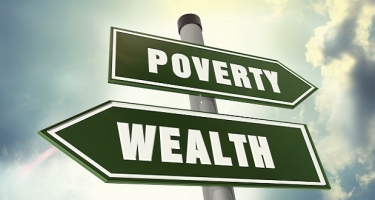 This is merely a tracking entry meant to help me start collecting information, and eventually any related prophecies to this as I've been hearing more and more chatter about this, and remember (but unfortunately don't have) prophecies that talked about this some time back. Anyhow, the general gist of the prophecy is this. At some point in time in the future (we're kinda seeing that now) we will see liberal cities, states, and companies, due to their horrible, hyper liberal fiscal and social policies, anti-American/anti-Freedom laws/bias, support for socialist, anti-freedom organizations, and more (especially those pushing socialist agendas), begin to collapse, go bankrupt, and lose huge amounts of citizens, money, customers, and more, and in droves at that, leaving only the poorest behind in the cities and states, and causing the collapse or bankruptcy of those companies who are Socialist and/or Anti-Freedom/Anti-American. Inversely, cities, states and companies that are conservative in their social and financial policies will see a sharp rise in both prosperity and citizenship. Prosperity in the conservative cities will be on a scale never before seen.
EDIT (2022-05-08): I've added some recent prophecies to this listing that point to a furtherance of this prophecy, so updated the status to "Partial Fulfillment" to go along with that as there will apparently be more of this going on again soon.
---
(*Do you have a better description, or did you find an error?
Please let me know.
Thanks*)