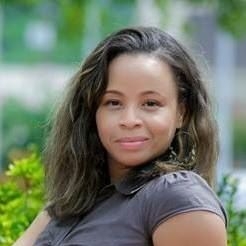 From Queenia herself:
Under the inspiration of Holy Spirit, Queenia Princess, wrote a book titled Heaven Invaded Earth, and founded H.I.E., Heaven Invading Earth. Her book of poetry is prophetic and challenges the heart to come to a place of deep intimacy with Christ. Both her parents were in Ministry. Her father was an Apostle and Prophet, and planted a few churches. He has since passed on to be with the Lord. Her mother has served the Lord over 55 years in the five-fold ministry. Apostle, Prophet, Evangelist, Pastor, and Teacher, and is now serving the Lord as an Apostle. While Queenia's mother was pregnant with her, she was led by the Lord to fast three days and three nights to consecrate Queenia to him! Queenia Princess was blessed to train under Kim Clément's School of the Prophets. She has an awesome testimony about the casting of his mantle at the end of that training. The Lord has also placed a government mantle on Queenia Princess. She has walked all her life with Lord, and knows the faithfulness of the God we serve. She delights in him and walks in deep intimacy with him. Queenia, has a powerful anointing and compassion that woos others to Christ, and helps to set the captives free. Queenia is married and has two school age children, a boy and a girl. She was ordain and recognized by her fellow believers as a Prophet, and ministers with her sister Praisecess Joy on Youtube and Rumble.
---
(*Do you have a better description, or did you find an error?
Please let me know.
Thanks*)