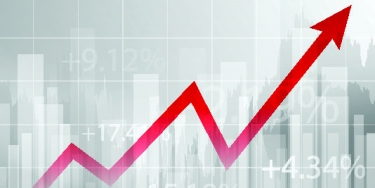 The basic premise of this prophecy is that America is, or soon will, experiencing a period of 7 years of unprecedented prosperity like never before in its history. The exact start point of this period varies depending on who you talk with, and some say it'd be preceded by 3 1/2 years of "famine". Not an actual famine, but rather 3 1/2 years of recession and economic difficulty. Some say it started in 2018, and will expire in 2025 after Trump's second term, some say it started in 2020, and will end in 2028. Some say it won't start until 2021, and will go to 2028. What will happen after that is not stated, however. So determining the real start and end point will only be possible AFTER the period is over. Or, possibly after it's started unfolding in earnest, which it has not yet done.
It does, however, seem to tie in with several other prophecies, including Trump's 2 terms (especially his second), incredible peace and friendship with Israel, America's rise as an oil superpower (along with Israel), Arrest and Conviction of the corrupt, and several more. This also seems to be the forerunner of the end times pre-trib revival that will sweep the world and setup the pre-requites for the Rapture. Exact details on when and how this will play out aren't certain, but the span of time that it will cover seems pretty firm. Also, fulfillment of this prophecy doesn't require that everything be 100% rosy for that entire 7 years.
Fluctuations in the economy and the markets are expected and normal, just like a human being breathing in and out, and thus they will happen. What will mark this period, as best I can currently tell, is that the economy, even at its worst times, will be the best it's ever been in history, speaking in terms of the entire 7 year period as a whole. Another thing that's come up about this time period is that all Americas (or at least most of them) will find themselves completely free of debt. The entire nation will be freed of its debts (people, government, businesses, etc) and this will help supercharge the economic boom that will result from this.
EDIT (2021-09-14): Looks like I called this one way too early. The prosperity bump that Trump created has been wiped away. So that means that this isn't in effect yet. So setting back to pending because, if my understanding of this is right, when this shows up, it will be so absolutely obvious and pronounced that you can't deny when it starts.
---
(*Do you have a better description, or did you find an error?
Please let me know.
Thanks*)