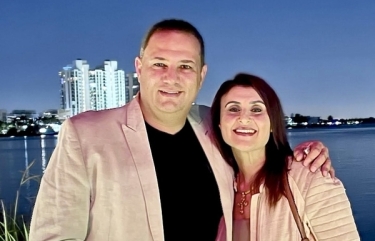 Prophecy:
Seven Years of Grace for America
Name: Yvon Attia
Source URL: Click to View
Type: Prophecy

Status: &nbspIn Progress
This will be a year of overflow and abundance for God's remnant – those who are in sync with God's Spirit and have authority in the spiritual realms. It is time for God's people to walk into a new level of abundance and overflow. This is an exciting time as we start God's New Year 5783. (FULFILLED)

I was so disturbed when I remembered this dream, and I began to press into the presence of God more. I wanted to know and understand what God is telling His remnant people during this time. I kept on hearing the word "distinction." God will clearly be making a distinction between those who are in the world and those who are part of His beloved covenant people. (FULFILLED)

The world is definitely starting a cycle of famine, plagues and need. The famine will be so severe that people in the world will forget their "good old days." But God's covenant people will shine and prosper more than ever. His presence and abundance will overshadow them with miraculous and supernatural provisions. (IN PROGRESS)

"My people will forget their days of lack and need," I heard the Spirit say.

"There will be 'excessive rain' in the natural. But this will be a prophetic sign of My blessings and overflow." (FULFILLED)

"As I have said to you, you will see the fulfillment of My promises. The world is coming into a season marked with financial lack, famine and plagues. But My covenant people are entering into a new cycle of blessings, abundance and overflow.

"What happened in Egypt during the days of Pharaoh will be repeated again. BUT as for you, My covenant people, the next seven years will be marked by glory. It will intensify from one year to another. My covenant dwellers will experience a life from glory to glory!

"For I am making a clear distinction between My people and those who are in the world. Like Joseph, those who believe are going from the pit to the palace. Many of My people have endured seven years (a full cycle) of hardship, lack and struggles. They are coming into seven years of abundance, blessings and overflow. It is a NEW CYCLE.

"While many in the world finished seven years of prosperity and have become fattened on their deceitful ways – things will topple for those people; swiftly they will be overturned; quickly they are coming into years of famine, lack and need – to the extent that their memories of 'the good old days' will be long forgotten!

There are no proofs to display at this time.