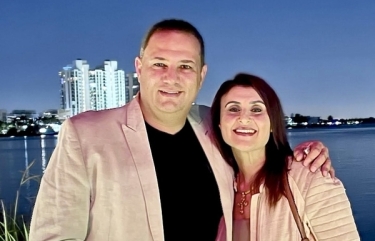 Taken from Elijah Streams:
Yvon Attia is a radical lover of Jesus and His Word, fully dedicated to His purposes and His call. Yvon is an author and a powerful, passionate speaker who preaches the Word with the power of God's Spirit, and the manifestation of His presence. She unpacks the Word from a Middle Eastern perspective, explaining its depth in terms of culture, context and power. Yvon is married to her high school sweetheart, Mina, and they have two beautiful children, Esther and Raphael. Both Yvon and her husband are ordained pastors under the spiritual fatherhood covering of Apostle Guillermo Maldonado Of King Jesus International Ministry in Miami. Miracles of healing take place during their meetings as God faithfully confirms the Word through signs that follow. They are also the founders of Celebrate Freedom Ministry, which is part of the supernatural global network of King Jesus International Ministry.
---
(*Do you have a better description, or did you find an error?
Please let me know.
Thanks*)