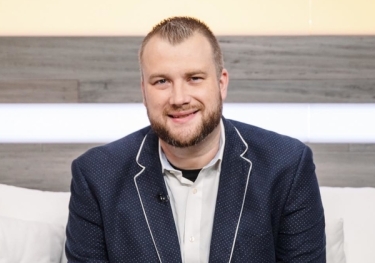 Prophecy:
The Restoration and Protection of the USA
Name: Chris Reed
Source URL: Click to View
Type: Prophecy

Status: &nbspPending
Summary of Prophecy or Relevant Text:
11. We will see a powerful African American woman rise in America with a strong, unifying, conservative voice. She may be Candace Owens, but I know she will be a significant African American woman. She will achieve much for the nation and help advance political conservatism and Judeo-Christian values.

***Admin Note: He mentions Candace Owens, but it could also be Winsome Sears, as she's been an up and coming black woman in political power, being the vice governor of Virginia.

-----------------------------------------------------

15. I saw another person rise to greatness in America. I cannot say he will be at the top of the ticket, but we need to pray for Governor Ron DeSantis. He is popular right now, but God has marked his life to be a younger version of an America-first, freedom-loving, political leader. God has been anointing him. We will continue to see him, and a black woman, who will be greatly anointed by God in the earth, both rise in the next year or two. Her voice will also gain prominence.