Viewing Prophecy
| | | |
| --- | --- | --- |
| | The Rise of Godly Women Leaders | Print |
Posted On April 5th, 2022
AKA:
Status:
&nbspPending: 5
&nbspIn Progress: 1
Summary: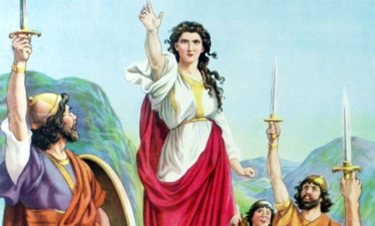 The giest of this prophecy is that God will raise up numerous women and place them into major, important leadership roles around the world for God's honor and glory, and to do His will in reshaping the world.
---
(*Do you have a better description, or did you find an error?
Please let me know.
Thanks*)
Supporting Verses: None
Teachings and Explanations:

None
Source Keys:

Prophecy Type: Unknown:

Prophecy:

Vision:
Dream:

Prophecy Status:
&nbspUnknown (U)
&nbspPending (P)
&nbspIn Progress (IP)
&nbspPartial Fulfillment (PF)
&nbspFulfilled (F)
&nbspFailed (D)
Proofs and Sources: (6)

**Proofs and Fulfillments can now be found under the individual source entries above.**
Keywords: Women, Leaders, Nations, States, Mission, Leadership
Last Updated:
Tuesday, January 17th, 2023 at 11:45am