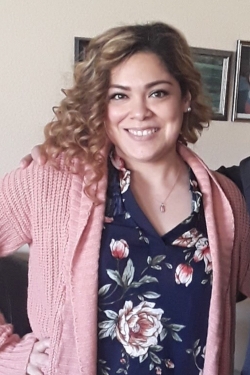 Directly given by Marisol:
First and foremost, all Glory to God, for revelations come to pass they are for His Glory and kingdom, we are not orphans He warns His children…I just hope to bring and give Him all the glory, and that the revelations given to me can encourage others to share theirs or to help bring confirmations.
I currently help lead Youth Ministry, at Church at the Cross in Southwest Houston with my husband. At the age of 4 I started having end time dreams, my parents were Catholics until my baby sister passed away, by then I was 6, after that they started raising us Jehovah's Witnesses.
I grew up denying Jesus, until one day, my sister in law, invited me to listen to a Pastor at her home, very pregnant and tired I hesitantly decided to go over…that was the first time I heard The Truth about our Lord…headed home I thought about the things that I heard,
As I was getting ready for bed that same night, I laied down and thought about John 14: 9 Jesus said to him, "Have I been with you so long, and yet you have not known Me, Philip?
And I just accepted that as the truth, and at that very moment I was baptized in The Holy Spirit, I was filled with The spirit and could feel my baby tumbling inside my belly, I was filled with unexplainable joy felt it flowing from my belly like a rush of water, I literally felt I was going to burst with this joy I was given!!!
Since then I've been able to interpret a few dreams for others, only as the Lord has called me to. And have had revelations 2 modern that have come to pass, and 3 biblical. I've been told by many I should make videos or write a book, the Lord has called me to do His work and I have been disobedient in a way because I'm not a person that likes attention.
I had a burden I carried for being disobedient for not giving a mother and son a revelation of a warning for her son…God worked a miracle for that mother in-front of me while she was praying for him. See God doesn't need me, but I realized that due to my inaction and disobedience that young man could've died that night. BUT God had mercy on that mother, he heard the desperate pleas for her son.
And so here I am today, being courageous and ready to work for my God, and ready to encourage teach others to reach a deeper level of understanding like never before
---
(*Do you have a better description, or did you find an error?
Please let me know.
Thanks*)