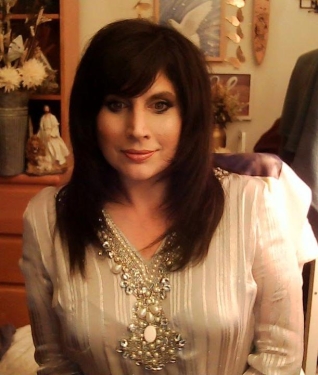 Prophecy:
The Prophecies of Israel
Name: Amanda Grace
Source URL: Click to View
Type: Prophecy

Status: &nbspIn Progress
Bilateral agreements, agreements superficially of peace have stirred up the spirit of Esau in a people angry they have been left out, locked out of influence they have attempted to take by force, says the Lord. This people will seek an ally, an old foe of Israel, to rise up and not only make noise but launch an attack, a significant one. However, I the Lord thy God will supernaturally expose so it does not have the full effect desired.

They have attempted to bring Isaac and Ishmael together in peace, oil and water says the Lord thy God this day. The only time Isaac and Ishmael EVER came together in peace was to bury their father Abraham, servant to the most high God, after they departed and were separated for at their foundations says the Lord they are completely different in theology, in their worship of Almighty God in their view of Israel my firstborn says the Lord God Jehovah.

As peace peace is shouted and boasted you shall see a spirit of destruction come forth and attempt to derail and drive Israel out as Esau attempted to drive out Jacob. Yet years later they are united in peace for a TIME. However, says the Lord thy God, once that time was up it was up for at the foundation the birthright had been given to the younger and at its foundations this is about a birthright a right to the land I the Lord your God Jehovah birthed forth, ratified through covenant with My servant Abraham, and spoke the boundaries into existence that have yet to see their fullness says the Lord of Hosts this day, Yahweh.

This is about worshiping Allah on Holy Land, laying the bricks that will eventually pave the way for the events to unfold spoken of By My servant Daniel.

This is the beginnings of Israel being seen as a honeypot by other nations, for they have taken notice and want to partake of its vast knowledge I the Lord God have given unto them, and the richness, and vast wealth that FLOWS forth from that land, and with economies and peoples suffering amidst the events that involved a created virus and a hit to the economies of the Arab world, they are now seeking an OASIS a honeypot, and their eyes have been lured in the direction of Israel.

I the Lord God work ALL things together for good for those who love God and are called according to HIS purpose, And in order to receive the benefits they have so fixated their eyes on they must severe a diseased branch of the Palestinians to do it, an ACT of betrayal has taken place in the Arab world and that Spirit of Esau will seek an ally to intimidate and derail a VERY fragile peace plan that has been fabricated on the foundations of MAN NOT BIBLICAL STANDARDS says the Lord God Jehovah.