Viewing Prophecy
| | | |
| --- | --- | --- |
| | The Roman Catholic Church Will Be Shaken | Print |
Posted On December 9th, 2018
AKA: The RCC will be exposed for the fraud it is, Major Archeological Dig Will Expose the Truth About The RCC
Status:
&nbspPending: 1
&nbspIn Progress: 2
&nbspPartial Fulfillment: 2
&nbspFulfilled: 2
Summary: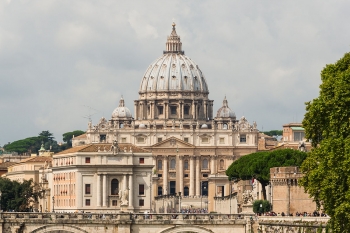 The summary of this prophecy is that there will be an Archeological dig (or perhaps several) that will happen in the near future, somewhere between Jerusalem and Vatican City, that will expose the truth of what the RCC truly is, what they're truly doing, and most importantly, all of the biblical truth they've be hiding, behind a veil of lies.
---
(*Do you have a better description, or did you find an error?
Please let me know.
Thanks*)
Supporting Verses: None
Teachings and Explanations:

None
Source Keys:

Prophecy Type: Unknown:

Prophecy:

Vision:
Dream:

Prophecy Status:
&nbspUnknown (U)
&nbspPending (P)
&nbspIn Progress (IP)
&nbspPartial Fulfillment (PF)
&nbspFulfilled (F)
&nbspFailed (D)
Proofs and Sources: (7)

**Proofs and Fulfillments can now be found under the individual source entries above.**
Keywords: Roman, Catholic, RCC, Truth, Lies, Discovery, Bible, Archeology, Revelation
Last Updated:
Tuesday, May 23rd, 2023 at 9:09am