Viewing Prophecy
| | | |
| --- | --- | --- |
| | The Judgment of the Three Letter Agencies | Print |
Posted On October 12th, 2022
AKA:
Status:
&nbspPending: 1
&nbspIn Progress: 7
&nbspPartial Fulfillment: 2
&nbspFulfilled: 1
Summary: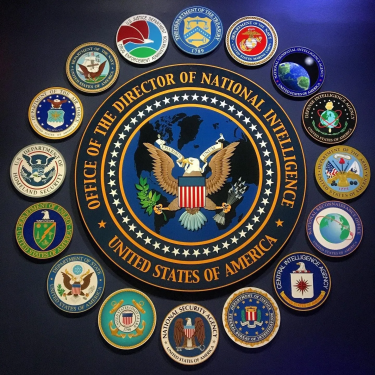 These prophecies speak of the exposure, judgment, and possible removal of the 3 letter agencies (ie, FBI, CIA, IRS, etc) in the USA. (Agencies with 4 or more letters are included here too, just FYI)
---
(*Do you have a better description, or did you find an error?
Please let me know.
Thanks*)
Supporting Verses: None
Teachings and Explanations:

None
Source Keys:

Prophecy Type: Unknown:

Prophecy:

Vision:
Dream:

Prophecy Status:
&nbspUnknown (U)
&nbspPending (P)
&nbspIn Progress (IP)
&nbspPartial Fulfillment (PF)
&nbspFulfilled (F)
&nbspFailed (D)
Proofs and Sources: (11)

**Proofs and Fulfillments can now be found under the individual source entries above.**
Keywords: Exposure, Corruption, Government, Agencies, Three Letter, Removal, Judgment
Last Updated:
Saturday, September 30th, 2023 at 12:50pm