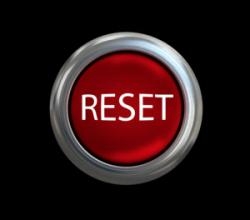 This prophecy predicts a total and absolute financial collapse of the entire world economic system that will occur shortly after the start of the Tribulation when the first of the seal judgments are released. The actual event in question, as spoken of in Revelation 6:6, namely the Black Horse, the third of four horsemen, one of the 21 judgments of Revelation, is set to begin shortly after the rapture, and may be initiated by the same said event. This will in turn create great famine, pestilence and other things far worse. Due to this, food is expected to become incredibly scarce and money and most forms of traditional barter and trade will be worthless, including gold and sliver. It also appears to be one of several events that make up the Black Horse judgment. AKA, the 3rd seal.
This collapse will literally create a scarcity of everything, even though food will be the primary item in short supply, either literally through a simple lack of sufficient food production and supply, a loss of food through drought, famine, disaster, plagues, etc, or possibly through governmental or economic forces that greatly limit or restrict the amount of food available to anybody at any one time. The statement in Rev 6:5-6 seems to indicate that the latter is more likely to be true, and given what the governments of the world either already have, or are planning to do, namely clamping down on or extremely limiting access to food to everyone but a select few (namely the super rich controlling the world) this idea is further reinforced.
This idea is further reinforced by a fair number of modern prophets who, through various dreams and visions, have provided us with a snapshot into this time period, giving us a variety of details on exactly how this whole event may and will play out, any potential outcomes, results, consequences and so on. Since this is a bible prophecy, modern prophetical sources will not show up on this listing in their normal place. So for a matter of reference I am including them in the description for your perusal in case you're interested in seeing some of the details they have given about what will happen in that day and time.
Just remember, the bible is the first and absolute authority on everything, including prophecy. However, if the bible doesn't specifically speak against anything that these men have been given, then it is up to you to decide, through the aid of the Holy Spirit, what to do with what they have been given. While I have vetted these men and their prophecies myself, and believe they have great end times significance, since they are extrabiblical, it is wise for you to do your own homework and decide for yourself if they are to be trusted or not. It's called being Berean and the bible encourages it. :)
* John Paul Jackson
* David Wilkerson
* Perry Stone
* Steve Quayle
* Shane Warren
* James Bailey
* Terry Bennett
EDIT (2020-05-20): Resetting this to pending as the original collapse that we thought was underway turns out to just be a global financial reset and not the prophesied global collapse. At this point, it's looking a lot like that won't show up until AFTER the rapture, which would fit with the bible and how everything will be going well and it'll be life as usual when the rapture happens, and we're really not at that point right now. Not yet, anyways.
---
(*Do you have a better description, or did you find an error?
Please let me know.
Thanks*)