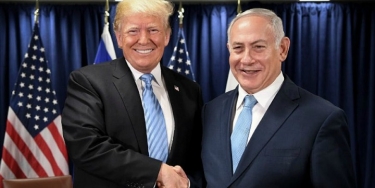 According to this prophecy, America and Israel will become friends in ways that they have never done in their entire 70+ years since Israel was reborn. We already see this coming true today, especially through other prophecies that are being fulfilled. Such as Jared Kushner bringing peace to the middle east, work on the 3rd Temple, the returning of Jerusalem as Israel's capital and more.
EDIT (2021-01-14): Given recent events, and the path that America and Israel are taking together, combined with all the peace being brought about in the middle east, I'm considering this fulfilled.
---
(*Do you have a better description, or did you find an error?
Please let me know.
Thanks*)