Viewing Prophecy
| | | |
| --- | --- | --- |
| | America and Israel Will Become Oil Super Powers | Print |
Posted On October 3rd, 2018
AKA:
Status:
&nbspPending: 1
&nbspIn Progress: 2
&nbspPartial Fulfillment: 2
&nbspFulfilled: 1
Summary: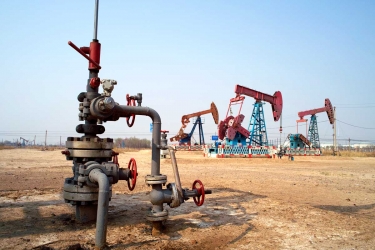 According to this prophecy, at some point in time, a massive volcanic eruption will signal the start of an Israeli and American oil boom that will result in both nations becoming global oil super powers. As a result, or somewhere around that time, the Opec nations will either run out of oil, or be stripped of their place as oil super powers (the exact events in regards to this are unclear) making both America and Israel incredibly rich as a result.
---
(*Do you have a better description, or did you find an error?
Please let me know.
Thanks*)
Supporting Verses:
Genesis 49: 25

Deuteronomy 33:19

Isaiah 45:3,4
Teachings and Explanations:


How Israel is Leading the Future of Energy Sourcing

(TBN Israel) -
Report Link
Source Keys:

Prophecy Type: Unknown:

Prophecy:

Vision:
Dream:

Prophecy Status:
&nbspUnknown (U)
&nbspPending (P)
&nbspIn Progress (IP)
&nbspPartial Fulfillment (PF)
&nbspFulfilled (F)
&nbspFailed (D)
Proofs and Sources: (6)

**Proofs and Fulfillments can now be found under the individual source entries above.**
Keywords: America, Israel, Oil, Boom, Riches, Prosperity, Global Power, Volcano, Eruption
Last Updated:
Wednesday, May 31st, 2023 at 9:31am