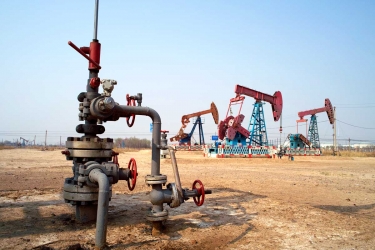 According to this prophecy, at some point in time, a massive volcanic eruption will signal the start of an Israeli and American oil boom that will result in both nations becoming global oil super powers. As a result, or somewhere around that time, the Opec nations will either run out of oil, or be stripped of their place as oil super powers (the exact events in regards to this are unclear) making both America and Israel incredibly rich as a result.
EDIT (2022-01-12): Setting to partial fulfillment as this prophecy has gone into a "pause" state while we work through our current issues with the present fake administration. Once we get out the other side of this, then this prophecy will resume again. But for now it has entered a pending/paused state.
---
(*Do you have a better description, or did you find an error?
Please let me know.
Thanks*)