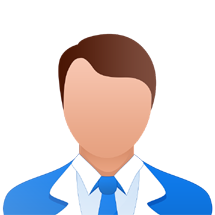 Prophecy:
New Madrid Earthquake
Name: Ruth Laird
Source URL: Unfortunately, no link is available
Type: Dream

Status: &nbspPending
Taken from an email sent to me:

On July 19, 2021 I had an earthquake dream in which I saw the bricks fallen down on my building in NE Kansas, near Kansas City. In the dream an unknown man brought me home and said goodbye. As he left, he turned and said, "My middle name is Shelby." The strange thing is I didn't know his first or last name. I didn't know the man at all. The most prominent thing in the dream, other than the fallen bricks and the fact that an earthquake occurred was the name Shelby. I didn't know what to make of the prominence of Shelby in the dream. It's as if the Lord was emphasizing it. I also thought the man in the dream might represent the Holy Spirit.
................
After learning on Feb 23, 2022 about Shelby County, TN (which the Lord revealed would bear the brunt of the quake damage), I began to run into the name Shelby every few days. Within several weeks, it was more than a dozen times. One of those times was on a video in which Chris Reed was speaking to Grace Church in St. Louis (guest speaker as Chris lives in South Carolina) in which he calls out a word of knowledge for a woman named Shelby. A woman in the audience named Shelby responds. (starts at 1:30:40 minute mark: https://www.youtube.com/watch?v=4cfjWDJdTWU ) By the way, St Louis is in the New Madrid Seismic Zone and will also be greatly impacted. One other confirmation of Shelby was a movie that came on TV in which, immediately after a character named Shelby is introduced, there is a 7.8 earthquake (The Poseidon Adventure - 1973).

There are no proofs to display at this time.