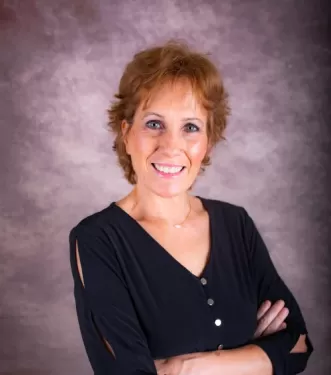 Wanda has been in ministry for over 35 years as a worship leader, teacher, author, deliverance counselor, and speaker. She is an ordained minister, commissioned fivefold prophet, and passionate about interpreting life from heaven's perspective. Wanda is answering a call to speak to the body of Christ about the mountain of government, godly leadership, and Kingdom authority. Since an unexpected angelic encounter in 2002, Wanda ministers through a spirit of wisdom and revelation that empowers believers to know their authority, embrace their calling, and demonstrate heavenly realities on the earth (Ephesians 1:17).
A former field correspondent with Intercessors for America (ifapray.org), Wanda contributes to numerous national publications such as The Elijah List, Charisma Magazine, Spirit Fuel, and 7M Underground. She has produced five books as well as numerous video and audio teaching series which are available through Wanda Alger Resources and Amazon. She hosts a blog which now reaches over 225 nations, as well as a YouTube channel and Rumble channel where she posts weekly prophetic insights and teachings. You can also find her on Facebook where she hosts a personal page and Wanda Alger Public Page.
Wanda is married to Bobby Alger who is Lead Pastor at Crossroads Community Church in Winchester, Virginia, which they planted in 1998 after ministering in the central Shenandoah Valley for almost fifteen years. Wanda and Bobby have 3 grown children.
---
(*Do you have a better description, or did you find an error?
Please let me know.
Thanks*)