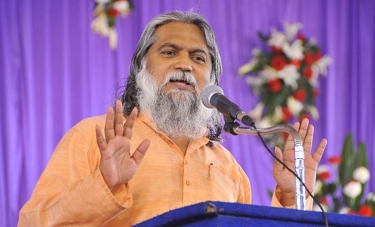 From morningstarministries.org:
Sadhu Sundar Selvaraj is a forerunner who has been graced to prepare the way of the Lord for His Second Coming. At 16, he experienced a supernatural encounter with the Living Christ. He has been preaching the Gospel and bringing the healing power of God since 1979 to more than 55 nations. His television network, Angel TV, currently reaches all the six continents with 12 channels in 8 different languages. Brother Sadhu, as he is affectionately called, is the author of 17 books. His life and ministry will provoke, encourage and teach you the fear of God and to walk intimately with Christ Jesus.
---
(*Do you have a better description, or did you find an error?
Please let me know.
Thanks*)