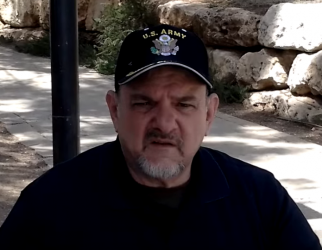 Taken from propheticwatchmanvine.com:
Matthew Stephen is a father of two sons who also serve the Lord. He served his country in the U.S. Army working in Intel Operations Overseas, which led him in and out of the White House on a few assignments. In September of 1981, after his time in the U.S. Army, Matthew came back to America and worked part time in the defense industry and with NASA. In 1979 he came to the Lord Jesus Christ as a born again Christian, and having a heart for ministry, began studying and taking bible classes to learn more about the word of God. In the early eighties he began studying under John Wimber and under his leadership began to pastor a Vineyard fellowship. Matthew took extended classes with Fuller Seminary School of World Mission. He later became involved with the Kansas City prophetic movement and since 1979 has worked in the area of the prophetic ministry. At the turn of 1992 he came out of the Vineyard and Kansas City movements due to seeing much that was not in agreement with him according to the Word of God. He began calling for a deeper commitment and understanding of the cost of Discipleship and the cost of commitment in following Christ Jesus.
Matthew went through a deep time of searching for purity in the Holy Word of God and calling for maturity and a spirit of repentance in the prophetic movement and in the Church. He has worked over 30 years in the prophetic ministry and has a deep desire to see the body of Christ, including the youth of our day, commit to a deeper intercession of prayer. Since 1979 the Lord has been revealing to Matthew the prophetic events that would unfold in America and around the world Matthew has been given as a Prophet to America. He travels and does speaking engagements and prophetic newsletters while hosting three weekly radio show. Pastor Matthew has started a fellowship, called "Vine Christian fellowship" ; meeting weekly in a coffee house. One of the main thrusts of the ministry is to reach out and feed the needy and take the gospel beyond the four walls.
---
(*Do you have a better description, or did you find an error?
Please let me know.
Thanks*)