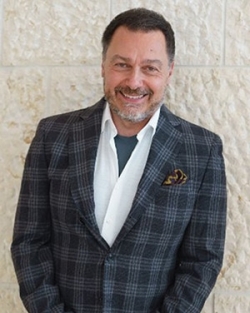 From MarkChirona.com:
Someone once said, "it is easier to receive the life of Christ, than it is to maintain it!" Most people can remember their journey to Jesus and how they were conquered by His love in their initial encounters with Him. However, once that initial phase of the conversion experience fades, the journey becomes one that includes the important aspect of learning how to abide in Jesus by the adjusting of one's will, one's words, one's walk, and one's ways. That can only happen one day at a time, one moment at a time, and one decision at a time. I have been involved in the work of equipping believers, what I call "people-helping business", that is the ongoing work of the Gospel, well over four decades now. I've discovered again and again that people need help in the transformation process by learning how to cooperate with the Holy Spirit as the inner renewal process changes our cognitions, perceptions, imaginations, affections, and decisions.

My heart's desire as you explore the resources on this website, is that you will be able to learn and grow more fully in your life as you abide as a branch in the Vine, the Lord Jesus. Your fruitfulness in Christ, obtaining the kinds of outcomes that express God's intended potential in your life cannot happen apart from learning how to abide.

Having studied many disciplines both an undergraduate and a graduate level, over the years, I have integrated both the theological and the psychological, in an effort to come alongside God's sons and daughters and provide the kind of hands-on practical help to walk on the path that is Jesus. He is the way! He is the journey! Enjoying Him is what this life is all about!
---
(*Do you have a better description, or did you find an error?
Please let me know.
Thanks*)