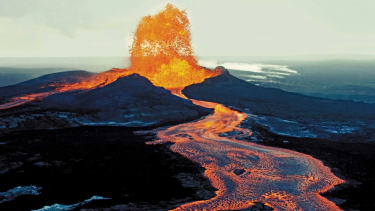 The summary of this prophecy is that there is going to be a massive volcanic eruption coming to Hawaii that would do a lot of damage, and will be massive in size. As best I can tell this will come to the big island, and likely be coming from Kilauea volcano.
Admin Note: This is not speaking of the current eruption that's going on right now, but is a different one that is significantly bigger, and is likely to cause a lot of damage, whereas the current one is very demure in nature.
---
(*Do you have a better description, or did you find an error?
Please let me know.
Thanks*)