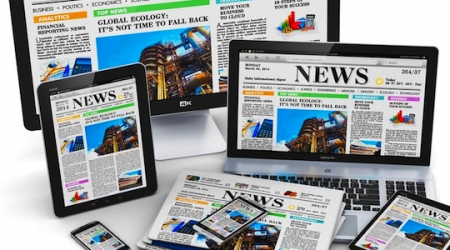 This prophecy is sort of a footnote to the main Trump Presidency prophecy, but since it deals directly with the media, I decided to spin it off here as its own entry. Namely, this prophecy speaks of a time when the news media, who are staunchly against Trump, will finally begin to agree with him, and will even become captivated and enamored with all the gifts and abilities God has given him.
Edit (2019-03-26): Given the recent uptick in media companies agreeing with Trump, I'm in turn marking this as "fulfilled" as I feel all the criteria for its fulfillment have been met.
---
(*Do you have a better description, or did you find an error?
Please let me know.
Thanks*)