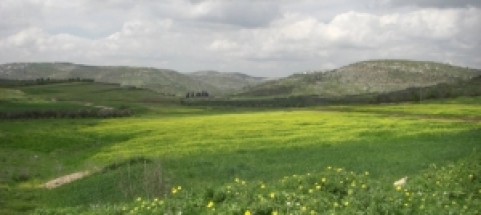 This general prophecy, which is really a collection of much smaller prophecies that all cover one major event or time period in Israel's history, speaks of a time in which the land of Israel will see a return of many things that, for the past 1800 or so years, either didn't exist in the land or were few in number. This is both different from the "Israel Will Blossom Again" prophecy, and at the same time a companion to it in the fact that this speaks not just of the trees and produce of the land, but of the people, animals and things that will once again inhabit it.
Some of these things include the return of Israel, a rebuilding of homes, a resettling of the land, a great increase in both property and prosperity, a restoration former family and ancestral holdings (ie, land that was once owned by a family at the time of the diaspora in both 70ad and 130ad will be restored), greater prosperity than in ancient times, the land will be possessed by Israel, and so on. In a sense this entire prophecy is a summary of several others, and yet includes a number of new details that were not previously laid out in the other prophecies.
Chapter 36 of Ezekiel goes on to give more details of what will happen during this time of return, but those events are covered in other prophecies, or are simply reiterations or expoundings of what is initially covered in the first 15 verses of the chapter which this entry covers.
---
(*Do you have a better description, or did you find an error?
Please let me know.
Thanks*)