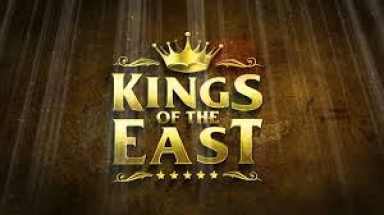 There's not a lot known about the Kings of the East, save for a single, solitary mention of them in Revelation. Many believe these armies to be China and its Asian allies. Either way, whoever they ultimately end up being, they will be major players in the battle of Armageddon and will cross the now dried up Euphrates river. There is some hint of this battle in the book of Daniel, but not enough to build any real detail off of.
EDIT (2019-04-24): While I wouldn't call this as "in progress" just yet, the pieces on the chess board are certainly moving into place right now. So keep your eyes pealed.
---
(*Do you have a better description, or did you find an error?
Please let me know.
Thanks*)