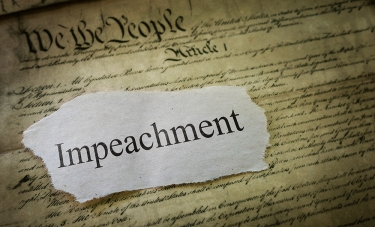 The basic premise of this prophecy is that the Democrats, and many others, will attempt to impeach President Donald Trump, but will fail to do so. And wow, is that ever true right now!
Edit (2020-04-29): Looks like the Democrats are shooting for "Impeachement 2.0", so I'm reopening this prophecy to track that effort.
---
(*Do you have a better description, or did you find an error?
Please let me know.
Thanks*)