Viewing Prophecy
| | | |
| --- | --- | --- |
| | The Downfall of the Clintons | Print |
Posted On November 14th, 2018
AKA:
Status:
&nbspPending: 1
&nbspIn Progress: 6
&nbspPartial Fulfillment: 1
&nbspFulfilled: 1
Summary: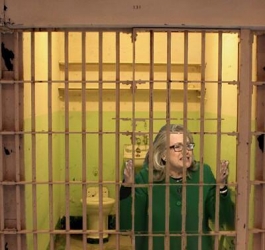 In this prophecy, God is declaring that He will bring the Clintons to account for what they have done, and not just Bill and Hillary, but also Chelsea will be brought down, the Clinton Foundation, and everything they're connected to.
---
(*Do you have a better description, or did you find an error?
Please let me know.
Thanks*)
Supporting Verses: None
Teachings and Explanations:

None
Source Keys:

Prophecy Type: Unknown:

Prophecy:

Vision:
Dream:

Prophecy Status:
&nbspUnknown (U)
&nbspPending (P)
&nbspIn Progress (IP)
&nbspPartial Fulfillment (PF)
&nbspFulfilled (F)
&nbspFailed (D)
Proofs and Sources: (9)

**Proofs and Fulfillments can now be found under the individual source entries above.**
Keywords: Hillary, Bill, Chelsea, Clinton, Crimes, Jail, Justice, Judgment
Last Updated:
Thursday, July 13th, 2023 at 9:51am