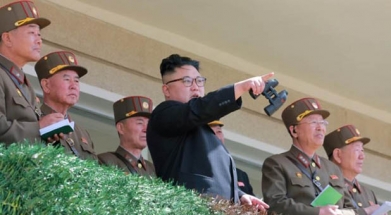 This prophecy is actually a collection of related prophecies, all pointing towards a singular event that will play out in various "acts" that will lead to the final culmination of both Koreas being united and given a freedom they haven't had since the turn of the century. Listed in among these prophecies is the unification of both Koreas, the fall of Kim Jong Un, and several other key events. For a full listing of all pertinent prophecies and details, please see each of the prophecy entries listed below.
Edit (2020-05-13): I've updated the title of this prophecy to reflect the fact that there are several prophecies in motion in this entry, all of which are connected and related. I could do them as separate entries. But, I felt it was best to address them as a single block as they're all connected and just individual steps in a much larger process. So they all go together as one. Therefore I'm lumping them together under one entry and title.
---
(*Do you have a better description, or did you find an error?
Please let me know.
Thanks*)