Viewing Prophecy
| | | |
| --- | --- | --- |
| | Miraculous Cures For Many Diseases Revealed | Print |
Posted On September 22nd, 2020
AKA:
Status:
&nbspPending: 3
&nbspFulfilled: 3
Summary: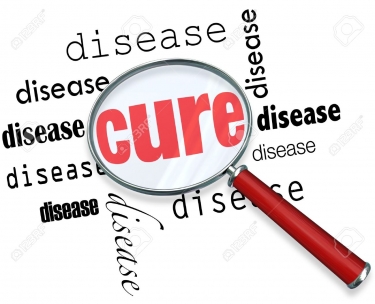 Based on this prophecy, a day is coming (pre-rapture, pre-trib, pre-millennial kingdom) where the stranglehold over medicine and cures held by Big Pharma and Big Medical will be broken, prices will fall considerably and cures, that are were once held back in order to fatten up the drug and medical industries, and their execs/stockholders and make them extremely rich at the expense of so many who were sick and suffering, will be released, and people in the millions will be cured. This will no longer be a case where they merely medicate the symptoms. They will be forced to release cures that will forever fix and cure the problems so many suffer from. Illness will be almost totally wiped away, rather than patched, covered up, and bilked for countless trillions of dollars, with nothing to show for it.
---
(*Do you have a better description, or did you find an error?
Please let me know.
Thanks*)
Supporting Verses: None
Teachings and Explanations:

None
Source Keys:

Prophecy Type: Unknown:

Prophecy:

Vision:
Dream:

Prophecy Status:
&nbspUnknown (U)
&nbspPending (P)
&nbspIn Progress (IP)
&nbspPartial Fulfillment (PF)
&nbspFulfilled (F)
&nbspFailed (D)
Proofs and Sources: (6)

**Proofs and Fulfillments can now be found under the individual source entries above.**
Keywords: Cures, Disease, Medical, Drugs, Healing, Not Temporary, Permanent, Revealed
Last Updated:
Friday, November 24th, 2023 at 10:40am