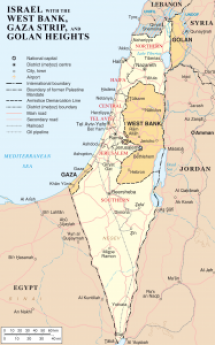 At times in the past, and again at some point in the future Israel will see their land divided. It's uncertain when this will happen, but it's possible that it may be after Ezekiel 38.
Edit (2020-02-05): Moving to an "in progress" state as there's been some movement lately on the two state solution again, although those efforts are likely to fizzle too. Even so, there's movement, so this is being marked in progress for the time being because of that.
---
(*Do you have a better description, or did you find an error?
Please let me know.
Thanks*)