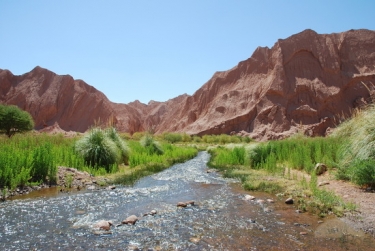 This prophecy, out of Isaiah, reads like this: "I will open rivers in high places, and fountains in the midst of the valleys: I will make the wilderness a pool of water, and the dry land springs of water." Basically, the way I understand this one (and I could be wrong, so correct me if I am), it speaks of a time when God will bring water to the desert, high places, dry lands, etc. So anywhere that's been lacking water will begin to receive more than enough for what they need.
Edit (2020-02-05): I'm seeing a bit of a pause in the fulfillment of this prophecy, so its status is being set to "partial fulfillment" until more significant forward motion on its fulfillment begins to happen again.
---
(*Do you have a better description, or did you find an error?
Please let me know.
Thanks*)