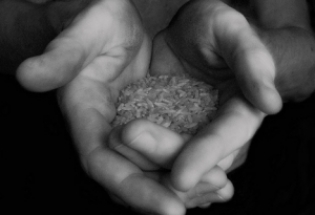 This prophecy speaks of how famines will become common and devastating across the entire globe. Food will be so scarce and precious that it'll cost you an entire day's wages just to buy enough food for just one meal.
UPDATE (2018-02-02): I'm marking this one as "fulfilled" because famines are becoming so common that I can't see it remaining as "in progress" anymore. I'm sure things will continue to get worse, and will really become a major issue during the Tribulation, where the rate of famine will explode exponentially. Even so, I see this as having sufficient backing to move it to a condition of "Fulfilled."
---
(*Do you have a better description, or did you find an error?
Please let me know.
Thanks*)