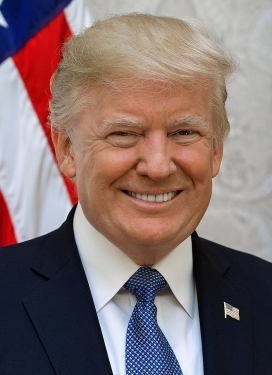 This prophecy describes a future event where Donald Trump would become president. He was elected on Nov 20th, 2016, confirmed Nov 14th before congress, and then inaugurated at noon on January 20th, 2017, at which time he was sworn in as the 45th president, thus completing the fulfillment of this prophecy.
EDIT (2019-06-06): I'm updating this again to better reflect the updated prophecies pointing to Trump having TWO terms rather than just one.
---
(*Do you have a better description, or did you find an error?
Please let me know.
Thanks*)