Viewing Prophecy
Posted On November 14th, 2018
AKA:
Status:
&nbspIn Progress: 1
&nbspPartial Fulfillment: 1
&nbspFulfilled: 4
Summary: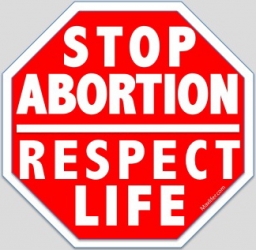 This prophecy speaks about the end of Abortion on the USA Federal level (and in some states), and the sudden spike in adoptions (and children available for adoption) that will happen after Abortion is outlawed. With the outlawing (at the federal level) the decision on abortion, and its depth/breadth, will fall to the states. Those states that embrace life will be blessed. Those that embrace Abortion and death will be cursed.
---
(*Do you have a better description, or did you find an error?
Please let me know.
Thanks*)
Supporting Verses: None
Teachings and Explanations:

None
Source Keys:

Prophecy Type: Unknown:

Prophecy:

Vision:
Dream:

Prophecy Status:
&nbspUnknown (U)
&nbspPending (P)
&nbspIn Progress (IP)
&nbspPartial Fulfillment (PF)
&nbspFulfilled (F)
&nbspFailed (D)
Proofs and Sources: (6)

**Proofs and Fulfillments can now be found under the individual source entries above.**
Keywords: Abortion, Death, Sacrifice, Baal, Adoption, Babies, Murder, Life, Judgment, Blessing
Last Updated:
Friday, September 29th, 2023 at 11:29am