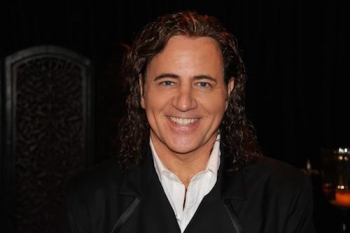 Prophecy:
Atlantic Ocean Super Storms
Name: Kim Clement
Source URL: Click to View
Type: Prophecy

Status: &nbspIn Progress
Summary of Prophecy or Relevant Text:
"There are storms coming to this nation and some will look back and say, 'Could this be as bad as Katrina?" God said, "I will protect; however, it is as a result of that which is taking place in the heavenlies. The earth is responding; the earth is reacting, but there's also a man-made weapon, a vicious weapon to manipulate and to control certain portions of the earth. It shall be exposed; however, there shall be death and there shall be loss of lives but I shall bring this to an end abruptly." Do not despise when the words of the Lord come and these words are life."

"I also heard when I was over the forest, words in another language. I couldn't translate it; I thought it sounded like Greek, but it didn't seem to matter. I received the insight of what it was, and the words that were spoken were "Weather Warfare." After I heard those words, I was taken to a higher place and I heard some kind of explosion. It sounded like it was muffled, almost like it was in the earth and then suddenly I was focusing on Canada, like you heard today; Las Vegas, Chicago, and then the Gulf of Mexico and the situation in winter. I also sensed the fires of Colorado were just the beginning, not in Colorado, but of these outbreaks."