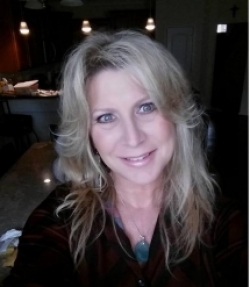 From vonda.tv:
Vonda Brewer is a Rhema voice of the Lord and is dedicated to loving people and winning the lost for Jesus Christ. She has been soundly taught,equipped and submitted to the Lord Jesus for 23 years and now partners with New Life Church and Pastor Dan Backens. Her revelation of hearing God's indirect voice through dreams commenced on June 8, 2003. She was personally mentored by the late Reverend Herman Riffel who was seasoned in ministry with a special focus on spiritual gifts, growth and especially dream interpretation.
Vonda has interpreted hundreds of dreams and is called to the body of Christ to teach, counsel, and to prophesy. Originally, Vonda hosted an online radio show entitled "In Your Dreams", a Christian dream interpretation show, which aired for 2 1/2 years. The show provided assistance to domestic and international callers seeking the Holy Spirit for understanding of their dreams.
In 2010 she founded and hosted Heart Hope an online dream interpretation television show. Heart Hope's format is to help dreamers understand their dreams with the enlightenment of the Holy Spirit and then use the Word of God to counsel believers and evangelize the lost. October, 2015 God birthed a TV show entitled "God News" with emphasis on national political prophecy and evangelism. It took me awhile to get a new logo, but God had already switched gears.
Vonda is also an accomplished author of Dream Quest, Dream Interpretation: 8 Easy Steps and the companion workbook Dream Quest: Dream Dictionary Workbook. Vonda is also the creator of Dream Quest Online webinar; a 6 week web based dream interpretation teaching course which also includes personal dream interpretation coaching by Vonda Brewer or Dream Quest Coach's via Skype. However, the webinar is no longer offered. Additionally, Vonda has taught many live dream interpretation courses in various locations.
---
(*Do you have a better description, or did you find an error?
Please let me know.
Thanks*)