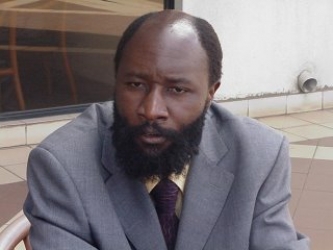 Taken from "Information Cradle":
Prophet Owuor was born in 1966 in Goma village, Usenge in Bondo District in Kenya. Dr David Edward Owuor of the Ministry of Repentance and Holiness, he is a scientist by profession, but now turned prophet and televangelist.
Dr Owuor is the second born in a family of six girls and three boys. His father Helekia Owour was a civil servant who worked with East African Community Prison Service and rose within the ranks to be a Sergeant Major. His mother the late Margaret Achieng' Owour was a house wife, a peasant farmer but a dedicated Christian.
---
(*Do you have a better description, or did you find an error?
Please let me know.
Thanks*)