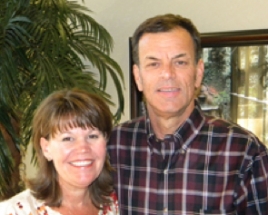 The purpose of this prophecy entry is not so much to prove or disprove these dreams and visions given to Ken Peters, but rather simply to record them all conveniently in one place, and perhaps even to track them to some degree. The reason I am not giving these the same weight of examination as other prophecies is because they are dreams and visions which, while they are from God, require interpretation and as such we as humans can fail in our understanding or proper interpretation of the heavy symbology contained within them. If these were direct words from God, and therefore "thus sayeth the Lord" level exact prophecies as some have given then that'd be different. But so long as they require interpretation, it is more left up to the individual and their understanding of God's word and the symbology contained within it to properly interpret these.
This goes along with 1 Corin 13:12 that says, "For now we see through a glass, darkly; but then face to face: now I know in part; but then shall I know even as also I am known." as well as 1 Corin 13:9 that says "For we know in part and we prophesy in part". In other words, nobody knows everything, nor can they. If God gives it to us in black and white then we are responsible for it in whole and every word to the letter. But if He gives it to us in symbolic and figurative form, then we are only responsible for what we know and understand. Thus why I am posting this series of prophecies, given in a vision, or perhaps a dream, to Ken Peters for reference purposes only at this time as we can only, at best, guess what the full meaning of each part is. Anyhow, here's the information. It starts with a very simple list detailing a summary of everything that I know of. If there's more than just this, please let me know. Thanks.
1. All countries the US entered outside of God's will, God has considered encroachment and will allow these nations to afflict the US.
2. The US has until the end of 2003 to change it's course back to God, if it fails to do so God will judge the US as a goat nation. America's determined time.
3. Judgment will begin soon on unrepentant cities, regional blessing or judgment. (Psalm 110:1-3)
4. Blessing of revival and harvest to regions responsive to Holy Spirit direction to bring unity and love to cities. (Daniel 11:32-35)
5. Time of Aligning of the nations. China, Korea, Japan and Pacific Rim being aligned for end-time confederacy. L.O.N. - League of Orient Nations
6. Castro's replacement will make him seem like a kitty cat. We must intercede!
7. Africa and South America will be born-again Nations, "Nations for Jesus".
8. America's debauchery ruled regions will see more judgment. The homosexual agenda will launch an all out attack with open opposition to Christianity.
9. America will adopt "new laws and times". We must pray to stop this!
10. The church will loose it's non-tax status.
11. More leaders will come under national exposure until God brings forth a Righteous Church, clean without spot or blemish. (1 Peter 4:16-19)
12. More leaders in Government will be exposed to reveal our deceptions regarding the need for character and righteousness in our elected officials.
13. Judgment is coming on the Mortgage Business.
14. Bombings will increase on US soil on unrepentant cities.
15. Earthquakes to continue with frequency and intensity of destruction and loss of lives, on US soil also.
16. This decade will release the greatest famine, pestilence, floods and disasters in history. With no slow down as a woman in travail.
17. El Nino type weather on a regular basis.
18. Riots and violence will be unleashed on lawless regions, especially those regions scorning God and His laws.
19. More shootings and martyrs on American soil.
20. Mainline churches will die from gross compromise.
21. 1994 Prophecy: god's of sports and entertainment to fall before 1999. More will follow!
22. Judgment will come on America's farmers for failing to enthrone the God of the harvest.
---
(*Do you have a better description, or did you find an error?
Please let me know.
Thanks*)