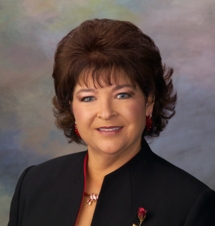 This entry is placed here as a means to track an interesting series of prophecies by self proclaimed prophetess Leslie Johnson. Mostly because there seems to be some validity to what she's proclaimed, and in turn it seems as though at least a couple of her prophecies have come true. The most interesting of these is the ones that involve Palestine and a possible soon coming war that will result from it. Here's a short list of the prophecies that she gave:
1. Israel Refuses Help To America
2. Omer Ushers In Palestinian State

(Take careful note of this)


3. One of America's Greatest Times of Need
4. Israel is Attacked, America Sends Troops
5. Chaos Reigns As Americans Protest Help to Israel
6. "It will start with an Internal Revolution…"
7. "Catastrophe Hits America"
And here's some sublets of said prophecies with a bit more info.
"Within this prophetic dream, she was given several events leading to the next war in the Middle East. The dream Leslie had was a DREAM within A DREAM, which means that her prophetic dream involved a dream which was discussed. Here are some of the key events:"

1. Arafat would go into the hospital. (Fulfilled 11/11/04 at 3:30 am.)
2. Palestine would be given a state.
3. The Palestinian state would be given, while Israel strengths her military.
4. Oil would be discovered in Israel
5. Oil will make Israel willing to fight for their land.
6. A major war breaks out.
Now, whether or not the rest come to pass is one thing. However, given recent events I thought it prudent to track these just in case. Especially given the very unique statement by Rebecca N Barnes that: "Omer is also a town in France…." That should raise eyebrows with anyone who is reading this prophecy.
Also, as of late I've been discovering other prophecies by Mrs Johnson including one about poisoned water. So I will add that and any others I get in the sources section so they're included properly with this prophecy.
---
(*Do you have a better description, or did you find an error?
Please let me know.
Thanks*)