Viewing Prophecy
| | | |
| --- | --- | --- |
| | The Fiery Kickoff Event | Print |
Posted On June 7th, 2021
AKA:
Status:
Pending

Summary: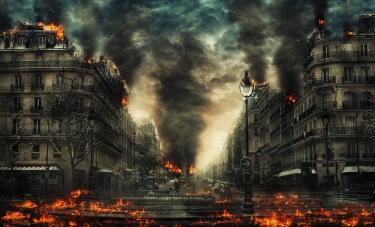 This is last day prophesy's given to many people, stating about the same thing. The "kick off event" most likely will trigger events starting the destruction of the United States. Many big cities will be involved. The following is an excerpt of one of the dreams given to Jeff Byerly from Holy Spirit Wind "I have told My son that this is the "kick-off event" because many other events will follow afterward. After it will follow war, economic collapse, martial law and lawlessness, famine, diseases and plagues, persecution of those called by My name, beheadings, torture, extreme weather both hot and cold, hurricanes, floods, tornadoes, mega-earthquakes, meteors and asteroids, hail, and fire mingled with blood shall fall.........."
---
(*Do you have a better description, or did you find an error?
Please let me know.
Thanks*)
Supporting Verses:
Acts 2:17

Teachings and Explanations:

None
Sources:

Proofs and Fulfillments: (0)

Keywords: nuclear bombs, large cities, several cities, famine, war, economic collapse, martial law, lawlessness, meteors, asteroids
Last Updated:
Monday, July 26th, 2021 at 11:53am