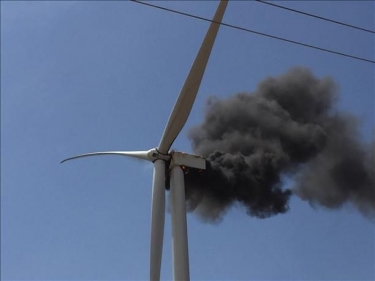 This prophecy isn't actually a prophecy all its own, but rather is a subset, or a branch, of the American and Israel Will Become Oil Super Powers prophecy. Basically, the idea here is, as America and Israel rise up as oil super powers, "green" energy (and I use that term loosely) will begin to fade. They won't go away completely, but they will be greatly reduced, and relegated to a tiny corner of world energy production. Only in places where it is truly the cheaper, better, more practical solution will such technologies persist, or maintain their current foothold. For all other places, they will go away and become a shadow of their former selves.
So why this separate entry for something that's part of a larger prophecy? Because, I feel as though this needs to be tracked separately to allow for better context, and to avoid these important parts becoming lost in the noise being kicked up in the bigger, parent prophecy, as this part is just as important to focus on as the parent prophecy. Also, I believe this is going to branch out and affect more than just solar, wind, geothermal and hydro. It may even reach into, and include nuclear, electric cars, hybrids, and many other "green" technologies that are only green in the absence of cheap energy, which a boom in fossil fuels would make possible.
---
(*Do you have a better description, or did you find an error?
Please let me know.
Thanks*)