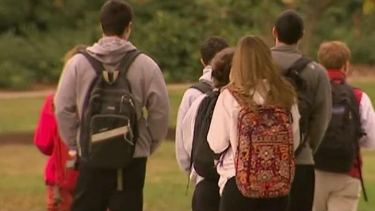 I'm starting to see chatter about this event, and even some prophetical discussions about it. Although, while most seem focused on this being connected to the global economic collapse, there's too much evidence pointing towards this being its own stand alone event. And, while I haven't found any specific prophecies denoting just this event, I have seen a lot of nods in this general direction. So, like others before it, I'm making this a placeholder until an actual prophecy or two that's directly connected to this shows up. So what is this event? Well, from what I'm gathering, it's more than just a single *event*. It's more along the lines of several that are all connected to each other. Here's what I've been able to gather so far of what may be coming prophetically.
1. A large percentage (up to 50% or more) of the colleges in this nation, both big and small, will collapse, either due to lack of students, or more likely just a pure lack of funds due to the ridiculously high and growing costs of higher education.
2. Student Loans are becoming harder to come by, and the problems with existing debt are becoming overwhelming to the point that people are starting to forego college due to the ever increasing costs.
3. There is an effort by the Federal government to get out of the education business. That means an end to all student loans, and possibly even a total forgiving of all student debt just so they can wash their hands of it. We've already started to see this with so many forgiveness programs and decrees rising up.
4. Unlike in times past, more and more High School students are opting for trade jobs rather than college degree based occupations. And, with manufacturing returning to the USA, trade jobs paying better, and the service sector declining, there's less jobs to be had for college students, making the trades a far more appealing to newly graduated students.
And, from what I'm seeing, this isn't something that's unique to the USA. It looks like it's coming together globally, as many of the same things that are happening here in the US are happening globally as well. Hence why I see this as a valid potential prophecy, thus my desire to do this placeholder entry just as I have for a number of other prophecies in the past that started out as rumor and chatter and eventually became fully fledged entries with the discovery of a number of associated prophecies. Also, I don't know if this has any connection with K12 education, as I haven't seen anything specifically indicating that to be connected with this, but it might be, as K12 has been collapsing in recent decades as well. Although, that may turn out to be a separate prophecy at some point.
---
(*Do you have a better description, or did you find an error?
Please let me know.
Thanks*)