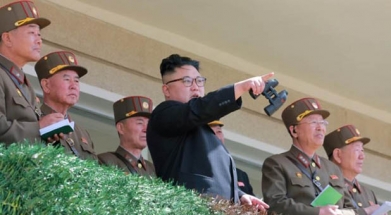 This prophecy speaks of a future time when North Korea will be defeated, and both Koreas will become one united nation, just like it was prior to WW2. In the process Kim Jong Un, the current leader of North Korea, will be soundly defeated, deposed and removed, and the tyranny of the nation will be wiped away. In turn the new unified nation will become a bastion for the Gospel.
EDIT (2019-06-13): Given recent events, and the nature of this prophecy, it's starting to find itself on shaky ground as events are moving in a different direction than predicted in this prophecy. I'm not marking this one failed just yet, as events haven't moved in a direction that would make it impossible for it to be fulfilled in its current form. But, we are heading in that direction.
---
(*Do you have a better description, or did you find an error?
Please let me know.
Thanks*)